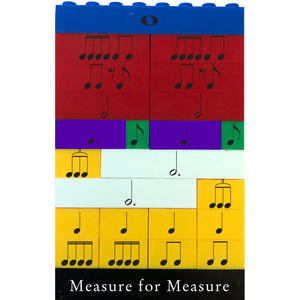 Measure for Measure is great for individual play or group lessons. The base represents four beats per measure. You can build nine measure on the base. Each brick is proportional to the note count which makes it easy for children to internalize the rhythm. Each matching color of brick has the same count.
Colors may vary.  Contains 23 bricks. 
Measure 2 1/2' by 4"